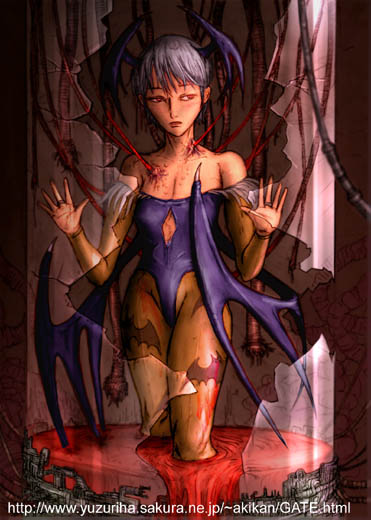 "The second birthday"
How did Jedah make her body?
It is known by no one.
Therefore, this is one hypothesis.
The story of Lilith is known in Japan is the following.
Morrigan has been very strong since the child.Her foster-father(Berial) thought that she is inexperienced must not have the strong power.He divided her soul to weaken her power.The divided soul was sealed.Jedah liberated it, and a body was given to it.It called itself Lilith.
- Aki Mizusawa's Comment-
THE GATE TO DARKNESS TOP